IFBF 2014 was held at the Hotel Hafen, Hamburg, Germany. With one hundred and eighty two attending delegates from eighteen different nationalities, this conference was – so far – the most successful in IFBF history. The conference covered a wide range of topics in and around the industry. 20 Speakers, poster presentations, networking and panel discussions were the key to this year's success.
The ever so popular IFBF reception and dinner was sponsored by SGL Carbon and UET and was held on board of the Tall Ship Rickmer Rickmers at Hamburg Hafen.
The industry visit offered two exciting sites. On Germans island Pellworm IFBF was invited by E.On to look at their flow battery and also had the opportunity to a guided tour around the Smart Region Pellworm.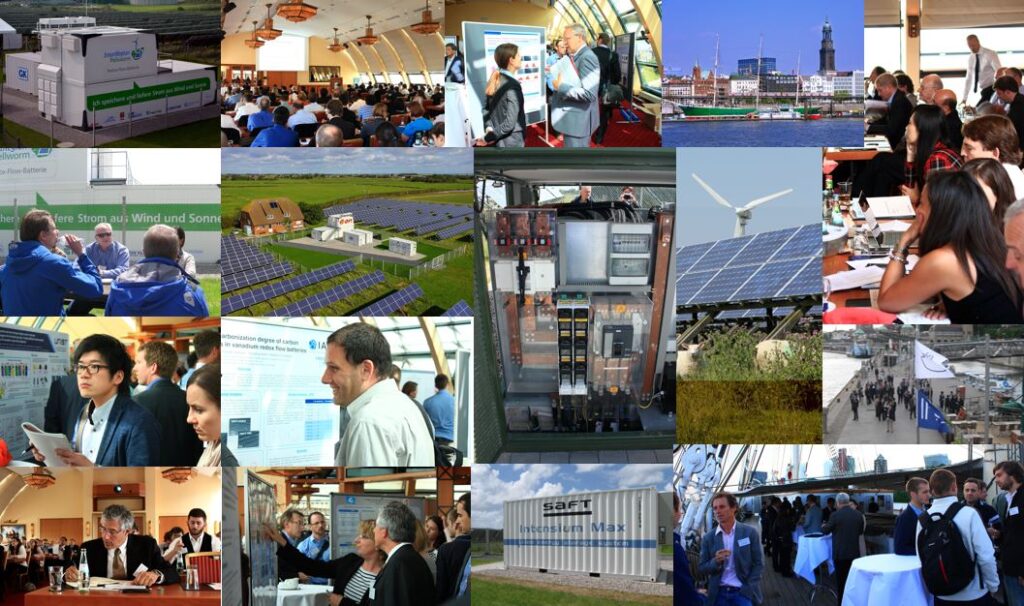 We look forward to seeing you at our next event!