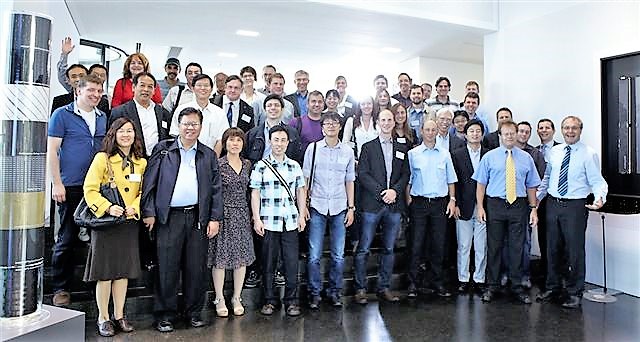 IFBF 2012 was held in Munich, Germany in June 2012. One hundred and forty delegates from twenty three countries attended the meeting. An Introductory Seminar was held before the main meeting led by Anthony Price of Swanbarton and Ian Whyte of Potential Reactions. A Plenary Meeting of the CENELEC Workshop Agreement for Flow Batteries was held on the morning of Monday 25th of June 2012. Participants have access to the meeting materials through the collaboration tool.
Our sponsor, SGL Carbon, organised a visit to their facility at Meitingen on Thursday 28th June 2012.
We look forward to seeing you at our next event!