IFBF 2018 was held at the Swiss Tech Convention Center at EPFL, Lausanne, Switzerland. The programme covered a wide range of topics of relevance to the whole flow battery industry.
More than two hundred and fifty delegates from thirty one different countries, representing more than one hundred and fifty industrial companies, research and development institutions, universities and colleges attended the conference.
We visited EPFL's Electromobilis demonstration site at Martigny to see their vanadium flow battery, which is an integral part of their EV and hydrogen charging infrastructure.
The IFBF conference dinner took place at the Olympic Museum, on the shores of Lake Geneva. The dinner was sponsored by Solvay, and the reception beforehand was sponsored by UET and Rongke Power.
The drinks reception held after the poster session was sponsored by Oxkem.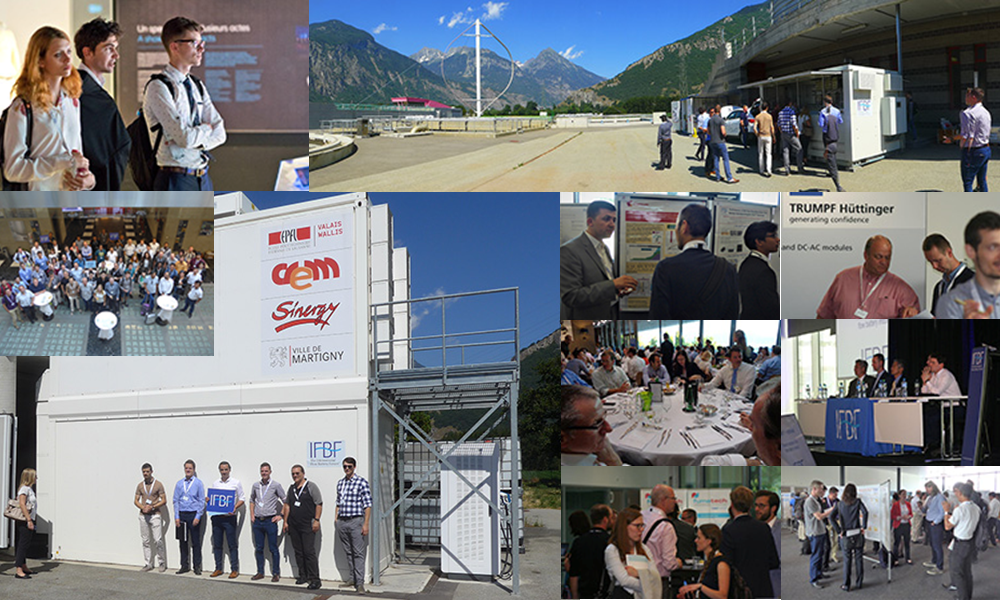 We look forward to seeing you at our next event!